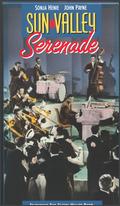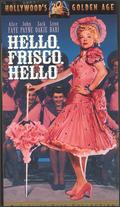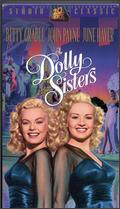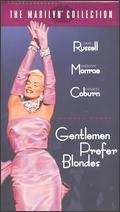 Introduction: Of the major Hollywood studios, perhaps the one with the one most consistent 'musical' policy was 20th Century Fox, who from formation in 1935, until the end of the 60s constantly produced musicals films with many of the most popular stars. The 'Fox musical canon' included: the Shirley Temple films; Sonja Henie 'icescapades'; the Alice Faye show biz tales; into the forties with Glenn Miller; Betty Grable wartime and period pieces; Carmen Miranda's 'Souse America' adventures; post war with the Grable-Dan Dailey vehicles; fifties spectaculars like There's No Business Like Show Business; Marilyn Monroe; Broadway adaptations especially Rodgers and Hammerstein; Pat Boone's 'teen appeal' films; and the epic sixties movies from The Sound of Music through to Hello Dolly in 1969.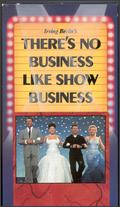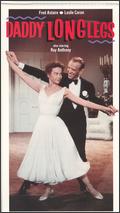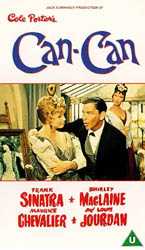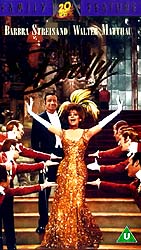 Studio Policy: The Fox musical policy was one of 'bread and butter', technically excellent, especially with the arrival of Technicolor, but not 'art' as attempted by the 'Freed Unit'. Certainly in the studio era - up to the mid 50s - the pictures were used to 'subsidize' the social dramas, prestige historical pictures etc. Entertainment remained key, and the popular/profitable musicals provided many a classic song, dance or performance.
Now a chronological journey - through the musicals of 20th Century Fox studios .....

---

For details of the pre-merger musical films produced at Fox and by 20th Century Pictures ...
go here:

Fox Musicals - The Pre-merger Years.
---
1934 - 1939: (Shirley) Temple of Profit; Radio/College Days with Alice Faye; Henie on Ice:

The first 20th Century Fox picture was Metropolitan (35) a musical melodrama starring Opera's Lawrence Tibbett. A financial flop, Tibbett would make only one more Fox feature. Also cast was Cesar Romero, who would play the 'latin type' second lead in many later Fox musicals (actually an accomplished dancer - this talent was rarely employed). Shirley Temple however definitely made successful movies, the number one movie attraction for four straight years, she set Fox on a firm financial footing. She starred in dramas e.g. Curly Top (35), comedies with songs and full musicals like Poor Little Rich Girl (36) and Little Miss Broadway (38), sang many a novelty and most endearingly tap danced a treat with Buddy Ebsen, George Murphy and most specially Bill (Bojangles) Robinson. The only other child star to remotely challenge her was Jane Withers would had been 'bad girl' to Temple on Bright Eyes (34) and also featured in a few Fox musicals including Paddy O'Day (which had an early appearance by Rita Hayworth), Holy Terror (37) and Rascals (38).
TCF's adult musical leading lady Alice Faye appeared twice with Temple

and from Sing Baby Sing (36) was provided with a warmer persona in place of the 'Jean Harlow' blonde imitation. Other singing leading ladies like Leah Ray, Mary Healy and Marjorie Weaver were tried, as was broadway's Ethel Merman in 3 pictures including Happy Landing (38) and Straight Place and Show (38) but Alice reigned supreme throughout the 30s, was among the top 10 movie performers for a couple of years and remained popular well into the 40s. Many of her best songs were by Mack Gordon (lyrics) - the key Fox songwriter up to the 50s and Harry Revel (music). On the Avenue (37) cast Alice opposite Dick Powell borrowed from Warners (as he had been for Thanks a Million in '35) and boasted a splendid score from Irving Berlin. Berlin's Alexander's Ragtime Band (38) - the best TCF 30s musical?, which had one of the last appearances of petit dancer Dixie Dunbar, before retirement at 19!! - showed how well Alice performed in period musicals, this the first of a major Fox genre. Louis Silvers was the main 30s musical director, including key Faye pictures, from 'Alexander' onwards Alfred Newman became head of music at TCF and an industry leader.

The first major TCF signing was the third key 30s musical performer - but not a singer or dancer. Norwegian Olympian winner Sonja Henie became Hollywood's greatest skating star. Her first picture One In A Million (36) was the first Fox musical for leading man Don Ameche who had a pleasant tenor singing voice.


Apart from many non-musicals, within a year he made his first (of 6) appearances with Faye in You Can't Have Everything (37), played singing male lead opposite all of Fox's musical ladies, made The Three Musketeers (with the Ritz Brothers) and played Stephen Foster in Swanee River (39) - the 1st Full Technicolor Fox musical and their 1st biopic. The Ritz Brothers movies were a mixture of leading roles in B musicals e.g. Life Begins at College (37), Kentucky Moonshine (38) and supporting roles in more important productions. Female musical comedic talent on show around this time included Patsy Kelly and Gypsy Rose Lee (under her real name Louise Hovick).
Also under contract from the mid 30s was singer Tony Martin (Mr Alice Faye of the time) who played both leads e.g. in Sing and Be Happy (37) and many supporting roles.


Jack Haley was semi-resident lead comedy actor, his most significant role that of the 'mike-shy' singer in Wake Up and Live (38), where he was dubbed, though usually he performed his own vocals. The female 'comedy equivalent' under contract was Joan Davis who featured in Henie's Thin Ice (37) and Sally, Irene and Mary (38) amongst other movies. Stars who 'guested' in 30s Fox musicals included Judy Garland in her feature debut Pigskin Parade (36), Eddie Cantor in Ali Baba Goes to Town (37) and Al Jolson in both Swanee River and Rose of Washington Square (39), starring Alice Faye in which he performed many of his classic repertoire. In the 30s the main musical plots were often 'radio tales' or 'college campus capers'. These were prolific days with some dozen productions a year, many low budget but with a nucleus of talent both sides of the camera.

---
1940 - 1945: Carmen Miranda's Technicolor Travelogues; Wartime Bigbands and Betty Grable; Gay 90s revisited:

The 40s brought the Fox musical its 'glory period'. Production was cut back to about 6 films per year and people both 'in front' and behind the cameras were given a 'shake-up'. Alfred Newman head of the musical department, was joined by Charles Henderson, Emil Newman and later Lionel Newman and Ken Darby. In the early 40s it seemed Fox had the entire three-strip Technicolor stock in the industry, with both subject and stars suiting the rich tomes conjured by head photographer Leon Shamroy with Ernest Palmer, Edward Cronjager and later Harry Jackson and Arthur E Arling. Chief songwriters were Mack Gordon (lyrics) and (from Warners) Harry Warren (music). Also under contract were Leo Robin and Ralph Rainger. Handing the dances chiefly were Seymour Felix - who excelled in vaudeville and 'olde thyme' styles; Nick Castle who had staged some Shirley Temple dances in the 30s helmed most of the spectacular, acrobatic speciality numbers of the marvellous Nicholas Brothers; and Hermes Pan who from '41 to '48 was chief dancer director for the Betty Grable films (indeed her dancing partner in 4 pictures) as well as for the other Fox blondes. Irving Cummings - who like Castle had worked on with Temple - was a chief director for musical productions during the war years, as was Bruce Humberstone. Through the decade (and indeed the 50s too) the director entrusted with the major TCF musicals was Walter Lang. Scripting was handled by many, the historical and chronological 'epics' were given a polish by Lamar Trotti and many of the 'show biz tales' were competently written by Robert Ellis and Helen Logan.

Contractees 'let go' in the early 40s included Tony Martin, Jack Haley and after she had completed Young People (40) Shirley Temple. Sonja Henie was paired rather improbably with Glenn Miller in Sun Valley Serenade (41) and departed in '43. Chief amongst the new intake was undoubtedly Betty Grable who, after a decade around Hollywood, hit the big time in Technicolor with Down Argentine Way (40).

By '42 Grable entered the top 10 moneymaking list, and hit number 1 the following year, remaining in the list until 1951. Not only supplanting Alice Faye, who remained popular until departing mid decade, Betty, who also sang, could dance in nearly every style and became the biggest star ever at Fox. Her first starrer also introduced the amazing Carmen Miranda - the 'Brazilian Bombshell'. Ever eager to recruit more 'Fox Blondes' the early 40s also included Carole Landis and more successfully Vivian Blaine, famous later as a star of Guys and Dolls, who appeared with Laurel and Hardy in Jitterbugs (43). On the male side Don Ameche and Cesar Romero were joined in 1940 by actor John Payne, who also possessed a pleasant light singing voice and played leading man to Faye, Grable and the other Fox leading female stars. Chief amongst the comedy leads/second leads was Jack Oakiewho starred in Rise and Shine (41), could hoof and usually got a song or two supporting the Fox ladies; also in this vein were Phil Silvers; and the 'female equivalent' long legged, high kicking Charlotte Greenwood - a Fox stalwart through the 40s. In 1944 singer Dick Haymes was also signed as leading man, to Grable and others, introducing many hits in his films. An attempt to repeat the process with Perry Como, starting with Something For the Boys (44), which also featured Miranda, Blaine and Silvers, was less successful.
With an odd exception most Fox musicals of this time could be placed in one or more of the following categories:
Technicolor Travelogue ... 'South American Good Neighbour Policy'
Period Piece ... 'Gay 90s to Roaring 20s'
BioPics ... 'composers and performers - allegedly!'
Backstage Opus ... 'on stage, on radio, on a song sheet'
Star Vehicle ... 'dimples, skates and bananas!'
Remakes (and remakes) ... 'if at first you do succeed ...'

The Technicolor Travelogues: Partly sparked off as a necessity to find other markets due to the war in Europe, and to suit the brilliant Technicolor stock, the presence of Carmen Miranda ensured we travelled not only Down Argentine Way (40) but spent A Weekend in Havana (41) too. To ensure North America didn't miss out we watched the Moon Over Miami (41), sang a Song of the (Hawaiian) Islands (42) and spent Springtime in the (Canadian) Rockies (42) - and all without leaving the Fox backlot! (much)

The Period Pieces: One of the glories of the Fox musical - shown off to superb effect by the gleaming colour and the splendid set designs and art direction - were the period settings. Both Alice Faye and Betty Grable looked good in period costume so it was no surprise to find Fox musicals most associated with type of picture. In '43 the 2 pictures which sent Grable to the top of the moneymakers were Coney Island and Sweet Rosie O'Grady, the same year Faye appeared the song filled Hello Frisco Hello ('You'll Never Know' winning the best song Oscar for Harry Warren and Mack Gordon). The picture was set on San Francisco's Barbary Coast as was Nob Hill starring Vivian Blaine and George Raft in '45. Many of the biopics Fox produced were also set in these bygone times.

The BioPics: Many studios based their biographical movies on the major songwriters or performers of the day like Gershwin or Porter. Following Swanee River in '39, Fox generally took the careers of lesser known composers for their heavy fictionalized screenplays. In 1942 the Paul Dresser story (played by Victor Mature) was screened in My Gal Sal which also starred Rita Hayworth. Both Dick Haymes (playing Irish composer Ernest R Ball) and June Haver were given starring parts, for the first time in a Fox musical, in Irish Eyes Are Smiling. For performer biopics Fox again took a historical route. Alice Faye starred as Lillian Russell (40) and one of the most successful 40s musicals was The Dolly Sisters starring Betty Grable and June Haver, with John Payne as songwriter Harry Fox. This was the first musical to be produced by former performer George Jessel - the major Fox musicals producer into the 50s. Bucking the historical trend, an almost documentary feature was produced in '44 of Four Jills in a Jeep. This told the exploits of contemporary troop entertainers Carole Landis, Kay Francis, Martha Raye and Mitzi Mayfair with other guest appearances from the Fox stars of the time.

The Backstage Opus': As in the 30s musicals radio proved to be a fertile backdrop in Great American Broadcast (41). The usual background however was puttin' on a show - classically in Footlight Serenade (42) - rehearsals, showgirls et al. Tin Pan Alley (40) concerned the exploits of a sister act (and a pair of songwriters) and Springtime in the Rockies (42) spent it's length hunting for 'an angel with dough!' of a Broadway show. The night-clubs too provided alternate 'show biz' milieu - a rather elaborate kitschy one was on show in Billy Rose's Diamond Horseshoe (45) and a twenties club (showcasing Carmen Miranda!!?!) in Greenwich Village (44) - the last Fox musical to feature Don Ameche. Entertaining the troops just had to be the plot of Pin Up Girl (44), with who but Betty Grable? (assisted by Martha Raye, Joe E Brown and the Condos Brothers).

The Star Vehicles: Although most Fox musicals were built around a particular star or stars rather than as stories per se, Alice Faye, Betty Grable and other Fox singing/dancing ladies proved versatile enough to fit most show biz or travelogue tales. The real 'star vehicles' concerned the more rarefied talents of the 'specialist' stars. The crafted icescapades like Iceland (42) and Wintertime (43) were for Sonja Henie, the latter in tandem with the Woody Herman orchestra, and the band-life stories formulated for Glenn Miller (Orchestra Wives (42)) or Benny Goodman (Sweet and Lowdown (44)). In 1943 an all black talent starrer was produced - Stormy Weather with Lena Horne, Bill (Bojangles) Robinson, Cab Calloway, Fats Waller and the Nicholas Brothers. Perhaps the ultimate in crafting a vehicle for Carmen Miranda came courtesy of the Busby Berkeley routines created for her in The Gang's All Here (43).
The Remakes: Darryl Zanuck never left a successful idea alone! Probably the most remade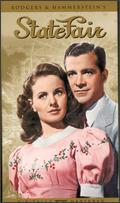 story was the one of the three girls seeking rich husbands, first seen as a 30s non-musical, then remade as Moon Over Miami (41) and again as Three Little Girls in Blue (46) - and it would be used again! The Folies Bergere (34) storyline received a 2nd treatment in That Night In Rio (41), Don Ameche playing the dual role this time. State Fair (the second version) became an original Rodgers and Hammerstein film musical in 1945 and won the best song Oscar with 'It Might as Well Be Spring' - see also the 60s! In 1943 Betty Grable made Sweet Rosie O'Grady (a remake of a 30s comedy) and also Coney Island. Seven years later she made the almost scene for scene 'resetting' Wabash Avenue. Perry Como proved he was not Dick Powell box-office in If I'm Lucky (46) - not the hit Thanks a Million (35) had been.

---
1946 - 1952: Grable-Dailey Tapfests; June Haver, Mitzi Gaynor and a few experiments:
1946 proved an experimental year!. In '45 Where Do We Go From Here? proved a successful musical 'fantasy' starring June Haver, Fred MacMurray and Joan Leslie with songs by Kurt Weill and Ira Gershwin. Wake Up and Dream (46) was less wonderful whimsy starring Haver with John Payne (his last Fox musical). A further Perry Como vehicle Doll Face (46) proved to be almost the final curtain for Carmen Miranda at Fox. The year also brought a picture crafted for Harry James and Dick Haymes Do You Love Me? and the last picture with an original Jerome Kern score Centennial Summer really more a period family comedy with music, a type of production more distinguished in the delightful Margie (46) both pictures starring Jeanne Crain, the latter set in the 20s with songs but no production numbers, with Lynn Bari in the cast. Joining June Haver and Vivian Blaine (in her last Fox musical) were dancer Vera-Ellen and wise-cracking Celeste Holm (her debut) in Three Little Girls in Blue (remake time again!)

'47 Brought further streamlining. Carnival in Costa Rica proved the last gasp for the travelogue, it was also departure time for Dick Haymes and Vera-Ellen. June Haver however became firmly established as the number two 'Fox blonde' for the next few years, starring almost exclusively in period pictures which in 1947 saw her cast alongside (dubbed) Mark Stevens in the Joe Howard biopic I Wonder Who's Kissing Her Now one of her most profitable films in which she danced with Gene Nelson. The Haver/Stevens pairing was repeated for the Fred Fisher biopic Oh You Beautiful Doll (49) - the last Fox musical performance for Charlotte Greenwood. The dominant star in the post war period however remained Betty Grable whose career now followed twin tracks: (a) experiments like The Shocking Miss Pilgrim (47), a comedy of behaviour with a posthumous Gershwin score, the operetta-like That Lady in Ermine (48) and the western burlesque The Beautiful Blonde From Bashful Blonde (in which Rudy Vallee appeared and Cesar Romero in his last Fox musical); and (b) (more fruitfully) a dancing partnership with new signing Dan Dailey for Mother Wore Tights (47) - Grable's biggest hit ever, and When My Baby Smiles At Me (48).
Dan Dailey who was Oscar nominated for his performance When My Baby Smiles At Me also appeared in many non-musicals and had some musical pictures built around himself - Give My Regards to Broadway (48)(as the son in a vaudevillian family) his father played by Charles Winninger, You Were Meant For Me (48) (as a bandleader, with Jeanne Crain) and You're My Everything (49) (a hoofer who marries a socialite at the time of arrival of talkies). An unusual final film for the 40s was based on the 30s Broadway revue The Bandwagon, produced by George Jessel it was entitled Dancing in the Dark.

The early 50s brought a final flurry for the traditional Fox musical. Leading men under contract at the start of the decade were 'high tenor' radio star Dennis Day and Broadway actor David Wayne who could sing and dance. I'll Get By (50) was a remake of Tin Pan Alley updated to WWII and starring June Haver, Gloria DeHaven, Dennis Day and Harry James (as himself). Betty Grable in Wabash Avenue (50) brought the start of new choreographic vigour, the dances staged here and for My Blue Heaven (50) - another Grable-Dan Dailey vehicle - by Billy Daniel. This film also introduced the talented singer-dancer Mitzi Gaynor who would become the latest of the Fox blondes. She starred in Golden Girl (51) (a biopic of Lotta Crabtree), Bloodhounds of Broadway (51) and Down Among the Sheltering Palms (52). In '51 Grable and Dailey were teamed for the last time in Call Me Mister, choreographed by Busby Berkeley, also featuring Danny Thomas and based (loosely) on a Broadway show. Choreographer Jack Cole (from Columbia Pictures, and later closely associated with Marilyn Monroe) brought a jazz influenced refreshingly modern style to the Grable picture Meet Me After the Show (51) as well as to the Walter Lang directed vehicle for Danny Kaye On the Riviera (51) - the third outing for the Folies Bergere story. The '51 film was the heavy going 'classical' opus Of Men and Music. Two big biopics were centre stage in '52. Stars and Stripes Forever cast Clifton Webb as March king John Philip Sousa. Even more successful was the Jane Froman (tearjerker) story (in which the subject provided the vocals) - With a Song In My Heart, directed by Walter Lang starred Susan Hayward (Oscar nominated) and David Wayne and gave Alfred Newman yet another Oscar.

---
1953 - 1960: Marilyn Monroe and Merman, Broadway bound with Rodgers and Hammerstein:

The final two George Jessel produced musicals hit the screens in '53 Tonight We Sing (a classical biopic) and more traditionally Mitzi Gaynor (as Eva Tanguay) and David Wayne in The I Don't Care Girl in which Oscar Levant and Jessel himself also appeared. Although under Fox contract on and off since the 40s, Marilyn Monroe made her musical breakthrough in '53 with Gentlemen Prefer Blondes which co-starred with Jane Russell, particularly with the Jack Cole choreographed 'Diamonds Are a Girls Best Friend' (Take a look at Cole's staging of Grable's dances in Meet Me After the Show for inspiration!). Monroe would become a top 10 box office draw, the first Fox musical star to achieve this since Grable. The same year saw June Haver's last picture (The Girl Next Door) and the last full musical at Fox (after 13 years and 10 years consecutively top box office draw) for Betty Grable (The Farmer Takes a Wife).


The other 'biggie' of the year was the film of Broadway's Call Me Madam starring Ethel Merman, Donald O'Connor and re-united Vera-Ellen with Fox. Another Oscar for Alfred Newman, it was the last big non-CinemaScope musical and directed by Walter Lang. Lang and Newman brought back Merman and O'Connor (and Irving Berlin) and teamed them with Dan Dailey, Mitzi Gaynor and Johnnie Ray for the splashy first CinemaScope musical There's No Business Like Show Business (54), it would be the last in Gaynor's Fox contract - though she would return! The same year brought new departures in New Faces, a revue on film highlighting Eartha Kitt and Carmen Jones, an all-black update of Bizet.

1955 brought Betty Grable back to Fox for the last time for the semi-musical How to Be Very, Very Popular, introducing yet another Fox musical blonde in Sheree North - in fact the last of the musical line, North only made two further musicals. Much more significant was Fred Astaire's only TCF musical Daddy Longlegs in which he co-starred with Leslie Caron. Dancing as superbly as ever, the hit of the Johnny Mercer score was 'Something's Gotta Give' - the best movie song Astaire had in the 50s? '56 brought the last songwriter biopic in The Best Things in Life Are Free -the story of DeSylva, Brown and Henderson, it featured Dan Dailey (his last Fox musical), Sheree North and Gordon MacRae. MacRae also starred in one of the two Rodgers & Hammerstein stage adaptations mounted that year - Carousel, alongside Shirley Jones. Far more successful was the Walter Lang directed The King and I which garnered an Oscar for Yul Brynner. Musical tastes were about to change for ever and in '56 Elvis Presley made his movie debut in Love Me Tender at Fox.

Following the 'rock and roll' trend '57 brought The Girl Can't Help It - a wild comedy which put on film many early rock and roll performances. As the 'flip-side' to the Presley persona, Fox signed Pat Boone in '57 and cast him in a series of musical pictures, April Love (also starring Shirley Jones) and Bernadine in '57 (the latter bringing Janet Gaynor back to the screen) and in '58 Mardi Gras (also featuring Sheree North,Tommy Sands andGary Crosby). Boone would be the last ever long term musical performer contractee at Fox. '57 also brought the minor Rockabilly Baby. Other 'teen talent' presented at this time were Tommy Sands again in Sing, Boy, Sing (58) and Fabian in Hound Dog Man (59). The biggest Fox musical in the late 50s was Rodgers & Hammerstein's South Pacific (58) with Mitzi Gaynor.

1959/1960 brought a final activity burst. Bing Crosby made his first Fox picture Say One For Me (59) (as a priest), and was joined by Debbie Reynolds. The following year he was back to film High Time (with Fabian) which included 'The Second Time Around' amongst the Cahn/Van Heusen score; and cameo guested in the Marilyn Monroe feature Let's Make Love (60) as did Gene Kelly. The major Fox musical of the year was Can-Can starring Frank Sinatra (finally making his Fox debut after the abandonment of 'Pink Tights' and his walk out on Carousel), Maurice Chevalier, Shirley MacLaine. Louis Jourdan and Juliet Prowse.
---
1961 - 1969: State Fair re-visited; Hello Dolly .... Goodbye Musical:

After the relative glut of 1960, the rest of the decade brought more limited releases. The last musical directed by the venerable Walter Lang arrived in '61 - Snow White Meets the Three Stooges!!! featuring ice-skater Carol Heiss. The only other releases that year were All Hands on Deck withPat Booneand The Right Approach featuringGary Crosby, Juliet Prowseand British star Frankie Vaughan. Swingin' Along (62)- a minor vehicle for Tommy Sands had one moment of glory in a guest appearance from Ray Charles. '62 was the year of State Fair - reset in texas, with additional songs from Richard Rodgers alone, it starred Pat Boone (his last Fox musical), Ann-Margret (her film debut), Bobby Darin and briefly returning for the first time since the mid 40s Alice Faye. There were NO major musical pictures released in 1963 (a first since '32!), with '64 only producing a few songs in The Pleasure Seekers for Ann-Margret (a remake of Three Coins in the Fountain (54)) and a spectacular 'on-board ship' dance sequence from Gene Kelly and Shirley MacLaine in the comedy What a Way to Go! alongside Surf Party with Bobby Vinton- which one might have expected from American International rather than Fox.

1965 did however produce the most financially successful Fox musical ever - The Sound of Music starring Julie Andrews. Little needs to be added regarding this picture, helmed by Robert Wise, however 1966 was another barren year.

Andrew's huge success prompted Fox into further highly expensive musicals, which proved financially disastrous. Dr Doolittle(67) starring Rex Harrison failed to recreate the success of My Fair Lady despite a generally fine score by Leslie Bricusse. Julie Andrews returned for Star in '68 - a biopic of Gertrude Lawrence which was overlong and unsuited to Andrews. The final 'throw of the dice' was much better in the film of Hello Dolly! (69) which starred (a too young) Barbra Streisand. Directed by Gene Kelly and period set, like many of the Fox musicals of the glory days - proved a spectacular and energetic final bow and hugely expensive to make. It took many years to recoup its costs.

---
1970 onwards: The Aftermath:
Post Hello Dolly! the Fox musical dried up. Spiralling costs and the change in music taste meant the final curtain had indeed fallen. It would be '74 before any musical was released by Fox and this was Paul William's Phantom of the Paradise - a rock opera of the Phantom of the Opera. '75 brought the cult Rocky Horror Picture Show - a further move away from tradition. Also in '75 the Peter Bogdanovich 'tribute' to Cole Porter At Long Last Love arrived. Starring Burt Reynolds and Cybil Shepherd it proved to be very sad and embarrassing. A musical remake of the Shirley Temple film of 1940 The Blue Bird (76), starring Elizabeth Taylor, proved memorable only as the first major US-USSR co-production. The closest attempts (but not that close) to the successful traditional films both materialized in the last year of the decade in the 'biopic' style The Rose starring Bette Midler; and (as a co-production with Columbia) All That Jazz - an autobiographical story concerning the choreographer Bob Fosse.
The 80s and beyond have proved that once and for all the Fox musical is now an item of history.
---
Please email me (removing 'no spam' from the email address) with any comments or suggestions regarding the musical pictures of 20th Century Fox studios.

To check out the box office champions of the Fox musical .. go to

The Box Office stars page.

For links to Fox musical stars see my links page.


Return to Silver Clover HomeZone.

Video covers/Images are copyright© 20th Century Fox and Fox Home Entertainment
This is an unofficial fan page for information purposes only and no attempt is made to infringe original copyright
Text information, opinion and web page design © Martin Marshall 1999-2005
'Silver Clover' logo™
All rights reserved