The Box Office Stars
Q: Who were the most popular stars of 20th Century Fox musicals? Although almost impossible to answer definitively, perhaps the best guide is from the Top 10 lists of industry box office stars published in the US annually by Quigley Publications. Starting in 1932, the lists compiled from polls conducted by American film exhibitors provide an assessment of 'box office' throughout the studio years. The lists were confined to 10 names however - so although anyone at the hypothetical 11th place year upon year would undoubtedly deserve listing, sadly such information is not available to us.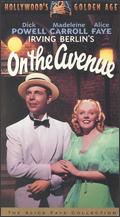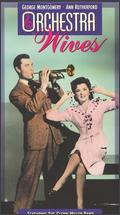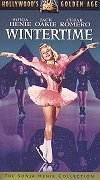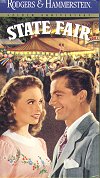 It is very noticeable how many of the big musical stars of many studios NEVER made the listings at all - these include Gene Kelly, Eleanor Powell, Ann Miller, Vera-Ellen, Donald O'Connor, Jane Powell and many others. Another category are stars such as Doris Day, who despite her musical talent and her 50s musicals at Warner Brothers derived most of her box office listings for her 60s films - almost all straight comedies or dramas. A similar case is Frank Sinatra who polled listings only post 'From Here to Eternity' mostly as a star of dramas and comedies. Therefore it is of particular note that many of the Fox musical contractees DID make the Quigley listings - some spectacularly so.

---
The pre-merger years:
As the first listings were issued for 1932, no Fox performer could have been credited for their work on the earliest of the sound movies. Sunnyside Up (29) would almost certainly have provided Janet Gaynor with a tontine position - she was indeed listed in 1932 (2nd); 1933 and 1934 (both 3rd), appearing in Delicious in '31 and Adorable in '34 - the latter year providing the first appearance for Shirley Temple (8th), who featured in her first Fox movies that year including Stand Up and Cheer. Charles Farrell, many times a co-star with Gaynor in both musicals and non-musicals, also made the list in 1932 at position 4.
The 20th Century Fox Musical studio years 1935-1970:
Rather than list every individual appearance of Fox musical performers in the annual polls, to make an attempt to compare popularity over the whole era I have tabulated the results using the following criteria:
I have included Fox musical stars who were under contract rather than just freelancing for individual pictures (these will be summarized separately).
NON-musical performers - i.e. straight actors who neither sang, danced (nor indeed skated) have been omitted despite appearing in musical films alongside non musicals - the best example being Tyrone Power.
A running points total has been calculated using the following points scoring method - 1st place in the list in any year scores 10 points down to a single point for 10th place.
Here then are the results:


| | | | | |
| --- | --- | --- | --- | --- |
| Star | Total Points | Total Years listed | Highest Ranking | Comments |
| Betty Grable | 66 | 10 (consecutive!) | 1st (1943) | Undoubted champ |
| Shirley Temple | 49 | 6 | 1st (1935-1938) | Biggest child star |
| Marilyn Monroe | 14 | 3 | 5th (1954) | Surprising position? |
| Sonja Henie | 12 | 3 | 3rd (1938) | Biggest skating star |
| Jane Withers | 8 | 2 | 6th (1937) | Temple's rival |
| Pat Boone | 8 | 1 | 3rd (1957) | Brief vogue |
| Alice Faye | 6 | 2 | 7th (1939) | 30s singing lead |


Conclusions? It is hard to overstate the significance of the contribution of Betty Grable! She first made the lists at number 8 in 1942, topping the list the following year. Her remaining listings in detail are: 1944 (4th), 1945 (4th), 1946 (9th), 1947 (2nd), 1948 (2nd), 1949 (7th), 1950 (4th) and finally 1951 (3rd). Most of these years Betty was the most popular female star in the industry - bar none - and has good claim to be the most popular musical female star EVER. One other statistic of note - during her glory years of the 1940s only two other Fox stars made the list - Tyrone Power 5th in 1940 and Gregory Peck 8th in 1947.
Shirley Temple heading the lists for 4 consecutive years 1935 - 1938 not only makes her the top child star ever but it's a record unlikely ever to be equalled. No ice skating star is likely to eclipse Sonja Henie either.

---
The musical one-offs and visitors:

Apart from the long term contractees given above there have been a number of performances in Fox musicals that have contributed (at least in part) to listing in the Quigley tontines. With a Song in My Heart (52) starred Susan Hayward as singer Jane Froman. Hayward ranked 9th in both 1952 and 1953. In 1956 Yul Brynner received an Academy Award for The King and I and appeared in the list in 1957 in 10th place, Elvis Presley listed at 4 that year having made his debut in Love Me Tender in '56. Say One For Me (1959) featured Debbie Reynolds who appeared at number 5 (both 1959 and 1960). Frank Sinatra was listed at number 8 in 1960 - the year of Can-Can. In 1964, the year she performed a musical spectacular in What a Way to Go! with Gene Kelly, Shirley MacLaine charted at number 7. The same year Ann-Margaret listed at 8, the year she performed several numbers in the semi-musical The Pleasure Seekers. Finally in the 60s: Julie Andrews ranked 4th in 1965 and 1st in 1966 - The Sound of Music being first released in 1965, then 3rd in 1968, the year of Star!; and Hello Dolly (69) star Barbra Streisand made the lists at number 1 in '69 and 2 in '70. Walter Matthaw the leading man in Hello Dolly in 1969, reached the chart the following year at number 10.
The non-musical performers:

As the non-singing lead in In Old Chicago (38), Alexander's Ragtime Band (38) and Rose of Washington Square (39) Tyrone Power made the Quigley lists in 1938 (10th) and 1939 (2nd). Clifton Webb - a former dancer before becoming a comedy star at Fox made the list at number 7 in 1950, though this was 2 years before his only full Fox musical Stars and Stripes Forever.




Go to the main SilverClover Fox musicals page


Return to SilverClover HomeZone.
Video covers/Images are copyright © 20th Century Fox and Fox Home Entertainment
This is an unofficial fan page for information purposes only and no attempt is made to infringe original copyright
Text information, opinion and web page design © Martin Marshall 1999-2005
'Silver Clover' logo™
All rights reserved